About The Potter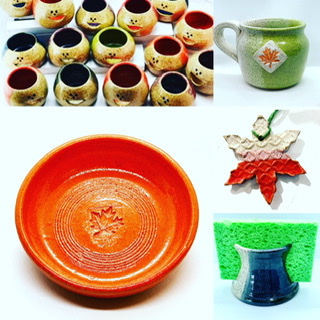 About The Potter

Hi. I'm Barb Shaughnessy the owner, designer and ceramist of BS Pottery. My brand and studio are based in Rochester, New York. I started my pottery education learning the basics in high school and have continued to sharpen and develop my skills, learning new techniques in throwing,hand building, and glazing.

About My Work

Creations from BS Pottery are handmade. Each piece is created utilizing only high quality clays and glazes. I work with stoneware clay to create good, durable, functional, water tight pots that are oven and microwave-safe, as well as lead free. I fire my pots in an electric kiln at a temperature of 2200 degrees. My work is hand-thrown on an electric potter's wheel to create a consistent, beautiful glazing effect. I love pottery because I love to create beauty. I hope you enjoy my work…

An Explanation of "BS"

The condensed, easy-to-read story of BS Pottery:
First, the name of my business: It started out as Shaughnessy's Pottery for a short time. But, unless you were a part of the family, the spelling was always a challenge. My initials are B (Barbara) S (Shaughnessy). I thought that it would add a little humor as well, so I decided to shorten it down to BS Pottery. It works. I like it anyway!